CNN
 — 

With this week's announcement of the 95th Academy Awards nominations, we are firmly into awards season. Buckle up!
The scent of fresh debate is in the air, over who should win and who should not, which nomination was the biggest surprise and, of course, which omission was the biggest snub.
What is pop culture if not the cause for some folks to be up in arms?
Here's how that sentiment factors into this week's newsletter.
The death of 27-year-old British singer/songwriter Amy Winehouse from alcohol intoxication in 2011 gutted me.
With her haunting voice — she was a blues singer trapped in a pop world as far as I'm concerned — and troubled life, it was hard not to grieve her passing at such a young age. I even wrote about her continued importance to the music industry a decade after her death.
Now a planned biopic of her life, "Back to Black," has many fans upset.
One of the many complaints seems to be that the actress cast as Winehouse, Marisa Abela, doesn't resemble her enough to carry the role. Portraying a star with such an iconic aesthetic as Winehouse can be almost impossible to pull off, after all.
And there's something to be said about the reverence we afford many deceased stars. Some people weren't happy with recent portrayals of the late Whitney Houston by Naomi Ackie in "Whitney Houston: I Want to Dance With Somebody" or Austin Butler as The King in "Elvis" (despite much critical acclaim — and, yes, an Oscar nom — for the latter).
Even when the actor manages to land the look, like Rami Malek's Oscar-winning turn as the late singer Freddie Mercury in "Bohemian Rhapsody," or has the endorsement of the subject's family, as Butler had with the Presleys, some viewers can't be won over.
My theory is that, because of the way we often hold celebrities who have died forever frozen in time at the height of their fame, it's hard for actors to garner widespread support for 'resurrecting' them. Because nothing and no one will ever touch the original.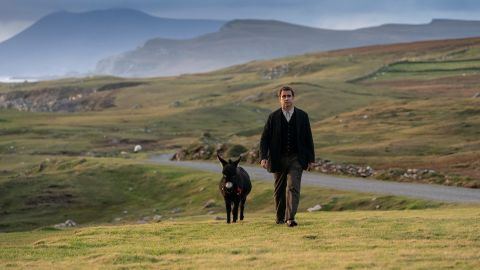 Will we see the luck of the Irish at this year's Oscars?
Ireland has much to be proud of this awards season. The coming-of-age tale, "The Quiet Girl," made a wee bit of Academy Awards history as the first Irish film to be nominated in the international feature category.
And the history didn't stop there.
Set in 1923 on a fictitious island off the coast of Ireland, "The Banshees of Inisherin," scored nine Oscar nominations, including in the acting categories for actors Colin Farrell, Brendan Gleeson, Kerry Condon and Barry Keoghan. Those nominations bested the seven earned in the past by "Belfast" and "In the Name of the Father."
Irish actor Paul Mescal also scored a nod in the best actor category for his role in "Aftersun," while the comedy "An Irish Goodbye" was nominated in the live-action short category.
I'm raising a pint of the black stuff to all the nominees.
Continuing with the international theme I didn't know I needed, British singer/songwriter Sam Smith has a new album out now.
"Gloria" comes more than a decade after Smith slayed as the guest vocalist on Disclosure's hit single "Latch." That was followed by their debut album "In the Lonely Hour" in 2014, "The Thrill of It All" in 2017, and "Love Goes" in 2020.
The record includes collaborations with Kim Petras — their duet "Unholy," a TikTok favorite, made history by making them the first openly non-binary and transgender artists to top the Billboard Hot 100 — Ed Sheeran, Jessie Reyez and the Jamaican musician Koffee.
'Shotgun Wedding'
I don't feel like I have to say much to sell a rom-com starring Jennifer Lopez and Josh Duhamel as a couple whose entire wedding party is taken hostage during their destination celebration. So I won't.
Except to say it also stars Jennifer Coolidge, Cheech Marin and Lenny Kravitz, among others. If ever there was a dream cast!
"Shotgun Wedding" is streaming now on Amazon Prime.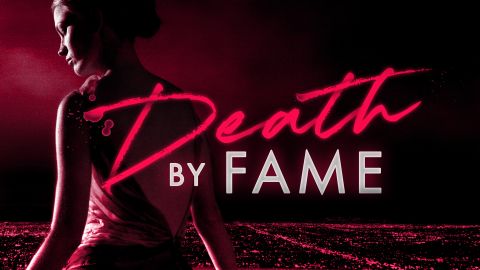 'Death by Fame'
Bright lights, big city and murder.
Lots of folks come to Hollywood seeking fame only to find tragedy. That's the gist of this new ID series (ID, which stands for Investigation Discovery, is owned by CNN's parent company, Warner Bros. Discovery) that's currently airing and streaming on Discovery+.
The first episode looks at the murder of sex therapist and ex-fiancée of "Price Is Right" host Drew Carey, Amie Harwick.
'How I Met Your Father'
I have three words for you when it comes to season two of "How I Met Your Father" on Hulu: Neil Patrick Harris.
Harris is reprising his "How I Met Your Mother" role as Barney Stinson in the spinoff series, but that's just about all we know so far — Hulu is keeping details of his return under wraps. But surely he'll still be a snarky womanizer?
The first episode of the show's second season is streaming now.