Work-life harmony: Thriving in a new normal where boundaries are blurred
Written by on January 28, 2023
A decade ago, would you ever imagine yourself working from a mobile workstation while sipping cocktails by the beach? With smartphones, tablets, and laptops, taking work on the road has never been easier. When it comes to travel, "bleisure" trips, workcations, and digital nomads working abroad remotely are trending globally, where the world beyond one's hometown is now the office.
PwC's Global Workforce Hopes & Fears Survey 2022 found that 90 percent of workers in Asia-Pacific who can work from home expect their jobs to be fully remote or hybrid a year from now.
Expedia surveyed global respondents taking business trips for its "Unpacking Bleisure Travellers Trends" report- 76 percent had plans to take a bleisure trip, and 71 percent had plans to take a flexcation (booking accommodation for a longer duration to mix work and play).
Despite these trends, some are concerned that blended holidays have blurred the lines between work and leisure, disrupting work-life balance and preventing people from having a much-needed break.
Challenges of the blurred boundaries
Concerns about the negative impact of blending work and holiday travel are not unwarranted. Many travelers have claimed to experience post-vacation burnout after they return home from their holiday break, citing an inability to disconnect entirely from work as the circumstances of the pandemic have normalized work-life overlap.
Blurred boundaries can negatively impact one's well-being, with stress becoming a likely consequence. This could even be the case for employees of companies that support remote work, because their managers or colleagues may continue to expect them to be "always on", keeping to their work commitments and schedule, even if they are in different time zones.
An Asia-Pacific survey of business leaders by the Centre for Creative Leadership found four in five organizations (80.4%) have settled for a hybrid work arrangement that combines co-located and dispersed teams mostly working in a synchronous mode and sometimes in an asynchronous mode.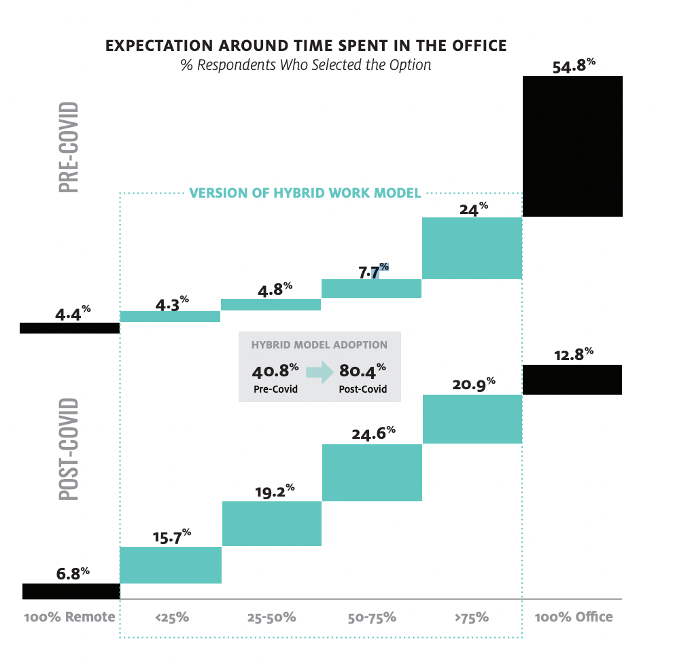 Overwork can be detrimental to one's productivity, which may lead to a drop in effectiveness.  While traveling, a combination of jetlag and reduced hours of sleep is likely to result in physical or mental exhaustion which can mean higher risks of mistakes, illness, or accidents.  Rest is essential for recovery, and blended work-holiday trips can have a paradoxical effect where the individual ends up being more wasteful with time set aside to recharge during their "workcation".
Amenities for living
With rising costs of living and travel expenses, preferred accommodation choices for workationers have shifted towards homestay rentals instead of hotel stays. This is likely because of the affordability of short-term rentals, as well as the convenience of lifestyle amenities for longer stays.
According to Airbnb, the top searches for longer-stay travelers were: (1) Wi-Fi, (2) pets-allowed, (3) kitchens, and (4) washers/dryers. With a vast majority choosing homestay options such as Airbnb, or house swapping as an alternative to considerably reduce accommodation expenses, there are now new economic opportunities.
Kindred, a new members-only home-swapping platform, launched earlier this year after raising US $7.75 million in a seed-funding round with high-profile investors like Rohan Seth, co-founder of ClubHouse, and Elad Gil, an early investor in Airbnb. Other house-swapping platforms include HomeExchange, People Like Us, and Green Theme International.
Closer to home, Anantara Vacation Club signed an affiliation agreement with RCI, part of Wyndham Destinations. As the global leader in vacation exchange, RCI allows its members to swap points for stays at RCI Affiliated properties throughout Southeast Asia and beyond. RCI's luxury program, The Registry Collection offers stays at condo hotels, private residence clubs, and private yachts. With the agreement, RCI's members can book stays at Anantara properties including resorts in Phuket and Bali, pool villas in Koh Samui, and luxury suites in Bangkok and Chiang Mai.
Living and working anywhere in the world
The shift to digital workspaces and virtual offices was accelerated by the pandemic lockdowns where work-from-home was mandatory for a vast majority of the global workforce. This has led to many in the labor force seeking flexibility to "work from anywhere" and a growing reluctance to return to a 9-5 work day at the office.
Digital growth, manpower shortage, and economic uncertainty have created new avenues for outsourced vendors seeking temporary work stints – specifically independent contractors and freelancers in a burgeoning gig economy. This gig workforce usually has greater flexibility to work anywhere or seek out "workcation" options abroad, embracing a stress-free digital nomad lifestyle.
To help destinations and governments adapt to the surge in digital nomads, Airbnb released a Guide to Live and Work Anywhere. The guide includes recommendations on digital nomad visa programs and other amenities and incentives that will help attract this new segment of travelers.
Work-life harmony
With organizations adapting to new employee expectations and technology evolving to meet these new demands we are seeing the rise of a "New Normal" modern-day workforce keen to explore leisure and travel options while fulfilling their daily work obligations.  While many are becoming more conscious of the importance of maintaining clear boundaries between work and leisure, especially during their travels, there has generally been a shift where "work-life harmony" has displaced "work-life balance".
Work-life harmony is the ability to blend and manage work responsibilities alongside personal needs, where happiness and self-motivation are derived when the individual succeeds in achieving both professional and personal goals.
Blurring boundaries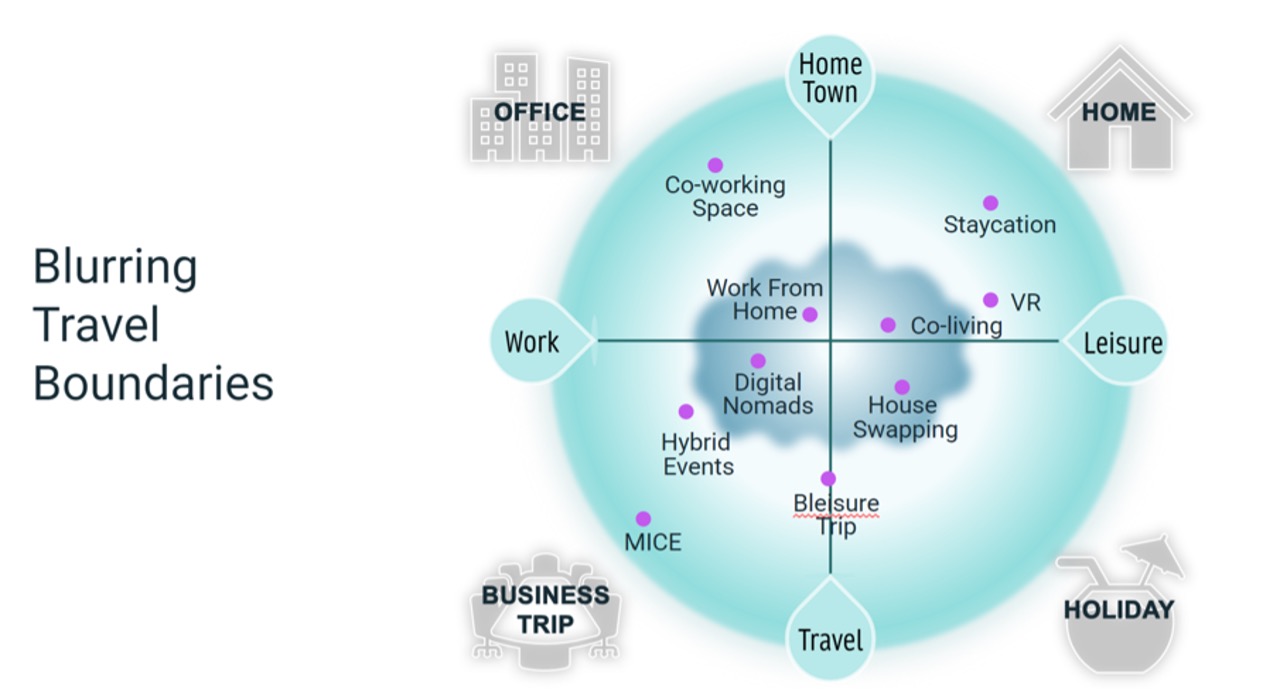 The overall impact of these trends sees the modern citizen shifting away from living their life in distinct segments and towards a "cloud" where work and leisure blend as concepts, and home and away blend as locations.  This shift was cleverly captured by Lufthansa Innovation Hub in the above diagram.  The outside of the circle features the distinct concepts of work vs leisure, and the distinct locations of hometown vs away, with life taking place in one of four distinct quadrants: a business trip, a holiday, and at the office or at home.  Now, with the emergence of these trends, these historical boundaries are blurring and shifting towards the center of the circle where work, leisure, home, and away all merge into one.
New ways of living and Working
At the end of 2021, Airbnb launched a Discover the Travel Revolution initiative in Singapore targeting avid workationers and life transitioners for staycations. Globally, since borders reopened, nearly half (45%) of nights booked on Airbnb were for at least one week, compared to 38 percent pre-pandemic. Long-term stays of over 28 days continue to be their fastest-growing category by trip length, more than doubling from Q1 2019.
People no longer need to be deskbound at the office eight hours a day, five days a week to be productive. Now they can choose to be surrounded by nature, spend time at the beach, or have a cultural exchange with someone new from another country, all while having the freedom to work wherever they want, whenever they want.
Another growing group of work-leisure travelers are entrepreneurs and solopreneurs seeking a more creative environment where they can be more productive and inspired. Some of these individuals also want to connect with like-minded workers and build up a global network of business partners while visiting bucket list travel destinations, or just want to squeeze in a short break to explore a new city after attending an overseas meeting or convention/ exhibition.
Forming travel tribes with Selina to connect through experiences
Headquartered in London, hospitality startup Selina debuted as a public company on NASDAQ last month (November 2022). Selina acquired Remote Year, a remote-working, online travel agent in 2020 and their bookings soared to 500,000 in 2021. Selina currently has a $1.2 billion valuation with 163 properties in 25 countries, focusing on attracting long-stay travelers seeking a mix of the hostel lifestyle with a community work environment in locations around the world.
The hotel chain helps digital nomads meet their travel tribe and connect through work, play, food, and exploration. For those who want to explore and discover the destinations they visit, guests can add on wellness, recreation, and local experiences. Digital nomads can also sign up for a month-by-month Selina CoLive rental program that allows them to switch destinations up to 3 times a month.
Selina currently has one property in Southeast Asia – Selina Serenity Rawai Phuket, a beachfront destination located at the southeast corner of Phuket Island. Guests can book stays in private cabana rooms, each complete with a large terrace and garden view, or opt for a bed in a Community Room. Other on-site features include a CoWork space, shared kitchen, pool, cinema room, wellness area, and beachfront restaurant & bar
Asia's first entrepreneur resort in bali
Entrepreneur Resorts was founded by futurist and social entrepreneur Roger James Hamilton to connect entrepreneurs to a global network of knowledge, connections, and opportunities. At their entrepreneur resort in Bali and city campuses such as Genius Central in Singapore, start-up founders connect with local entrepreneur communities and build global businesses. To inspire a new breed of social entrepreneurs, Hamiton's venture builder Genius Group, a publicly listed company in Singapore that owns Entrepreneur Resorts has developed an education track that encourages its member community to come up with solutions and services that can bring positive change to the environment.
Global entrepreneurship network partnership with Crowne Plaza Hotels & Resorts
To cater to the modern business traveler, Crowne Plaza Hotels & Resorts launched a global partnership with the Global Entrepreneurship Network (GEN) where select Crowne Plaza properties around the world become meeting hubs for Startup Huddle, a program designed to help entrepreneurs by providing easier access to spaces for collaboration and enhance located connectedness.  Facilities built to meet the needs of their guests include Plaza Workspace, a co-working lobby design concept featuring flexible workspaces, breakout areas, The Studio, and a bookable-by-the-hour meeting space. 
Thriving in a new normal
Countries in Southeast Asia are now vying for the digital nomad traveler market share and this year Malaysia, Thailand, and Indonesia have each launched visas specifically for digital nomads. Because the way we work is changing, governments, corporates, and hospitality firms are also adapting and are starting to introduce incentives and programs that will attract workation travelers for longer stays.
Corporates like Spotify and Airbnb have already established work-from-anywhere policies, subscribing to the philosophy that "work isn't somewhere you go, it's something you do". According to trend tracking site Exploding Topics, searches for the term "nomad visa" are gone up 2,400 percent over the past five years. Some progressive corporate HR departments are offering employee benefits comprising a fixed annual period of remote work at exotic, pre-paid locations with secure communications and visas.
Emerging from this trend is a growing number of products and services that cater to this rising population of work-leisure travelers. Companies like Selina and Remote Year bring together groups of like-minded travelers who live and work remotely, handling logistics so that community members can focus on work and delving deeper into the experiences of the destinations they visit.
The rise in online talent marketplaces like Flexjobs, Freelancer, and Upwork, has made it easier for digital nomads to find work. Alongside a growing number of independent resource sites such as Legal Nomads and Nomad Pick, blended travel where the boundaries of work and leisure are blurred is here to stay.
There is no doubt the global pandemic has changed forever the way and the place where we work and live.  The traditional boundaries have blurred, giving rise to an enormous opportunity for the travel and hospitality industry to serve this new-world global citizen who, in the future, may have no office and no home and be permanently on the move, blending working and leisure.
---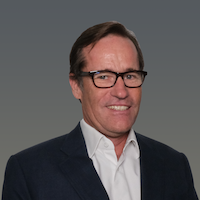 Nicholas Cocks is the Managing Partner and Co-Founder of Velocity Ventures, a Singapore-based venture capital firm with a unique focus on the Travel and Hospitality industry in Southeast Asia. To read more about the digital nomad visa policies in Southeast Asia and which are the fastest-growing remote work hubs in this region, please visit Velocity Ventures' report here.
TechNode Global INSIDER publishes contributions relevant to entrepreneurship and innovation. You may submit your own original or published contributions subject to editorial discretion.
Pinmicro's Tiby Kuruvilla on the convergence of AI, IoT, RTLS, and how digital twins will optimize work in the future [ORIGIN Innovation Awards Q&A]
watch avatar the way of water full movie
watch avatar the way of water full movie
watch avatar the way of water full movie
---