Kellyn Acosta traded to LAFC, slams Colorado Rapids' move: 'They had an offer for me on the table from abroad'
Written by Chuck Booth on January 14, 2022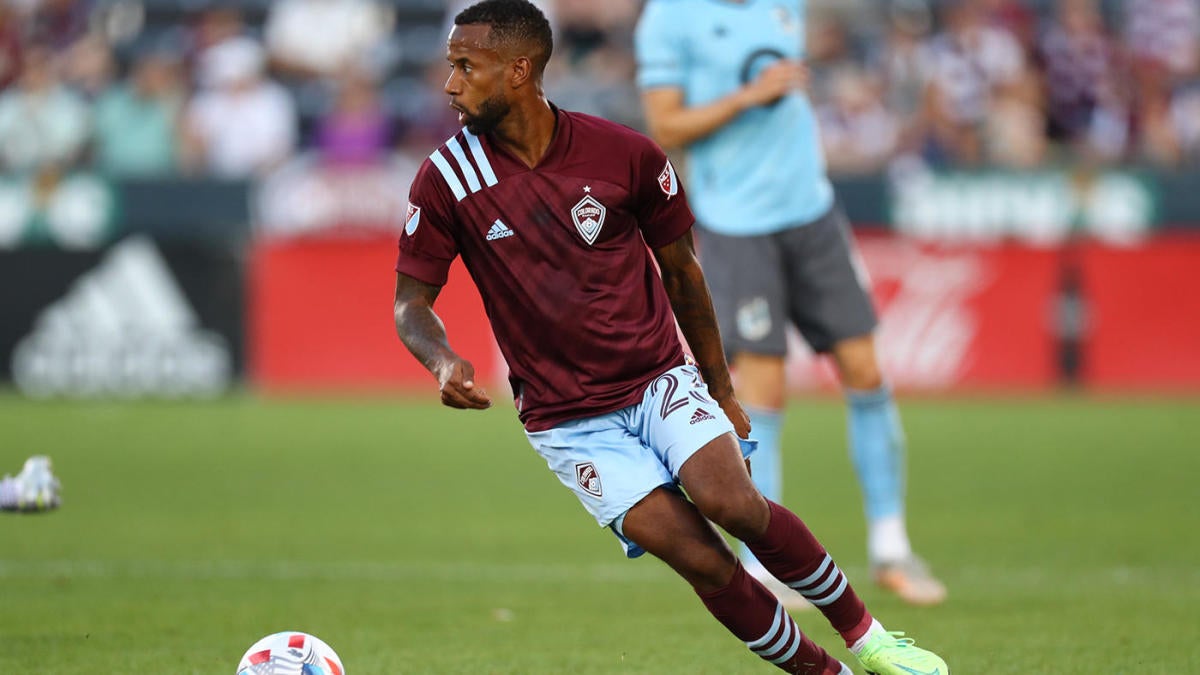 The Colorado Rapids will look quite different from the team that captured the No. 1 seed in the Western Conference. On Friday, the Rapids traded USMNT midfielder Kellyn Acosta to Los Angeles FC. Academy graduate Cole Bassett, Acosta's ex-Colorado teammate, has left USMNT training camp to potentially join Dutch club Feyenoord on an 18-month loan with a purchase option, according to Voetbal International. The two sides are reportedly in advanced negotiations for the midfielder though there are still other suitors making a push, according to Tom Bogert of MLS.
Acosta, who's also in USMNT training camp, took to social media to voice his frustrations about heading to California as opposed to sealing a move across the pond the way Bassett did.
"This narrative is sad. CO pushed me out. They had an offer for me on the table from abroad and ongoing interests and opted to trade me…"  
Acosta was announced by LAFC on Friday in a move that send Colorado $550,000 in general allocation money (GAM) in 2022 and $550,000 in GAM in 2023. The Rapids could get up to an additional $400,000 in GAM if certain performance metrics are met. It also worth noting that despite parting ways with a player that has a desire to play in Europe, Colorado would still be able to receive a percentage of a future transfer fee if he is moved outside of MLS or within the league.   
One of the issues with a single-entity league is that if a player is traded, they have no say in the matter unless there is a no-trade clause of sorts included in their contract. While the Rapids were working on an extension with Acosta, after failing to come to terms they've decided to trade him to LAFC, but according to Acosta that wasn't the only option on the table. By his account, Colorado likely accepted the higher offer from inside the league instead of dealing with another likely loan to buy or taking a lower amount. 
It might be hard to imagine that the Rapids would've gotten more from abroad than $1.5 million in GAM. The team could have used all $1.5 million to roster development as opposed to selling Acosta abroad and using a portion for roster building and the rest for behind the scenes things like the academy or facilities.
It does discourage selling players abroad, but there is a point when teams need to do right by their players as well. This probably isn't what new head coach Steve Cherundolo and LAFC want to hear from their first marquee move of the offseason. Hopefully, they'll be able to come to an understanding where Acosta wants to play in Los Angeles, otherwise, he may be back on the market sooner than later bringing the Rapid's sell-on clause into play. Most likely, things will be smoothed over but this statement from Acosta does peel the cover back on the next big issue that MLS needs to tackle in making it more profitable for teams to sell abroad.
Bassett breakdown
Bassett has been linked to a European move and it seems as if Feyenoord will win out. Already on the United States men's national team radar for Gregg Berhalter, this would be a move for Bassett with a sense of familiarity as well. Former LA Galaxy general manager Dennis te Kloese is now the CEO of Feyenoord, which means Basset probably isn't the only MLS player being scouted. Unlike Acosta, since Bassett is classified as a homegrown player for the Rapids, they can use the full transfer fee received from him toward their roster if they choose to do so.
With the league stuck between two eras, resolving the disconnect between them will push things over the top for the MLS to reach the next level.
The post Kellyn Acosta traded to LAFC, slams Colorado Rapids' move: 'They had an offer for me on the table from abroad' first appeared on CBS Sports.
---
Reader's opinions
---