RuPaul's Drag Race recap: Season 15, Episode 3
Written by on January 14, 2023
The return to the werkroom after the first elimination on RuPaul's Drag Race is always sobering for the queens. This week is no different after Irene's somewhat surprising elimination. While Irene left a mysterious message, the queens quickly turn to some salacious information from Untucked about Robin and Amethyst. They both firmly assert that there will be no future romance or flirtation, which may be a poor strategic plan storyline-wise going forward from a producer's point of view. Loosey, in turn, gives the producers what they want: rage and revenge. She is committed to proving the judges wrong after putting her in the bottom last week.
The queens reenter the workroom the next day when RuPaul enters to tell them about heaven and the main challenge. They are informed that they will have to produce and act in infomercials for the afterlife or the "queer-after." As last week's winner and last week's survivor, Anetra and Amethyst get to pick teams. The remaining queens, not picked, will form a third team. Anetra picks Luxx, Sasha, Salina, and Marcia, who gets the first of many digs at her make-up this episode. Amethyst gets to select Loosey, Aura, Spice, and Poppy. Forming the third team are Robin, Jax, Mistress, Malaysia, and Sugar.
The werkroom
As the teams get to work the narratives of the episode come to the forefront. When Marcia suggests Sasha is perfect to play God, it sets up Sasha's storyline of being a drag legend and the pressure for perfection. On the other side of the werkroom, Amethyst is shaken following her bottom two placement. In particular, it feels like her confidence in comedy is gone and she yields control to Poppy and Loosey. The final team has a chemistry problem between Sugar and the other members. Sugar is spewing a lot of ideas and the other queens are trying to ignore her or shut her down. Jax stands out as the person most opposed to Sugar. The final storyline initiated is what will it be like for Sugar and Spice not working together as a team. It feels like Spice is acclimated better with the other queens than Sugar, which may prove to see which twin can last longer.
G/O Media may get a commission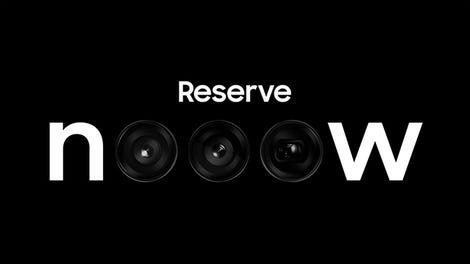 Up to $100 credit
Samsung Reserve
Reserve the next gen Samsung device
All you need to do is sign up with your email and boom: credit for your preorder on a new Samsung device.
All of these storylines become more pronounced on set. The leftovers team is disorganized and has no real ideas. It appears that they spent their time dismissing Sugar's ideas instead of coming up with better ones. When Team Anetra comes onto the soundstage, it solely focuses on Sasha, who fumbles one line. Michelle applies the pressure saying "I know you can do better," and it is suggested that Sasha may be in trouble. Michelle seems equally or even more hostile to Team Amethyst. Is a mimosa in a mimosa that bad of an idea? She also really pushes Amethyst and critiques her comic timing echoing last week.
On the elimination day, the queens get ready for the runway and discuss working together. While Salina is super excited, Sugar ends up on the verge of tears about how her group shutdown her ideas. Jax is equally perturbed about having to be the disciplinarian of the group and producing the infomercial. There might be a good tension building between the two. The conversation eventually turns to religion and queerness. Malaysia and Mistress share their experiences of coming out in religious families. Their circumstances were similar but had very different outcomes. Malaysia found acceptance within her family, but Mistress had to leave her family as a result. Both also discuss how, despite the different outcomes, they both found salvation through drag.
The runway  
RuPaul enters in a gold ruched, off-the-shoulder gown and perfectly coiffed platinum blonde hair. She greets Michelle Visage, new rotating judge TS Madison, and special guest judge country singer Maren Morris. In addition to seeing the finished infomercials she announces the week's runway category is Metallica, a play on metallics.
The theme of metallics proved to be slightly monotonous. Besides the predictable repetition of silver and gold, it felt like everyone was riffing on variations of three types: intergalactic warrior, ethereal goddess, robotic pop star, or some combination of the three. That said, no one looked particularly bad, but it also felt like no one really got a creative spark from this directive.
Anetra, who has a proven penchant for metallics, presented a solid look in reflective silver. It was the first of many Chromatica-era-inspired ensembles. Refreshingly, Aura's take on Lady Gaga was in a color other than black, but the look has been seen on many a drag queen over the last couple of years which made the overall look a little stale. Where Aura's look had a metallic sharpness to it, Loosey embraced metallic curves in a look that felt like a welcome mash-up of Lady Gaga and Barbarella, so much so that it made the 1950s housewife wig perplexing.
The other pop stars of the group were Spice and Sugar. Again, their looks were connected with each conveying a cross between a Disney channel character and a pop star. There were both fine looks, but there is a sense that whichever one of them gets to go first makes the other look redundant. This week Spice got to go first and proved to be more impactful than Sugar, plus Spice's robot dog prop fared much better than the shower cap last week.
Both Marcia and Jax stood out from the rest by embracing slightly duller metal motifs and infusing their look with a character. Marcia's take on the Tin Man mixed silver and bronze (to convey rust), but with Michelle's comment, it seems like Marcia will not be taken seriously until she embraces bigger DRAG makeup. Jax took inspiration from her namesake from the video game Mortal Kombat, which stood out against the more feminine and shiny metallics of the rest of the runway.
Mistress and Malaysia managed to set themselves apart in a sea of body suits with dresses. Mistress's golden exaggerated cocktail dress and Malaysia's silver gown were both excellently accented by metallic chain detailing. Likewise, Robin's outfit was really elevated by her metallic accessories, like the golden hoops in her hair and the spear in her hand. Similarly, the foundation of Sasha's look was a body suit but accentuated with a head and back piece. It was quintessential Sasha embracing showgirl with a twist.
While the beginning of the runway was dominated with silver, Luxx was the first to deviate into gold. Her look was more divinity than warrior. There was a lightness to the look lacking in some of the others. Comparably, Amethyst had a similar concept. Moving outside of her typical aughts inspiration, Amethyst delivered a good look, but it was just a little deflated coming after Luxx. The sculpting around Luxx's bodice corresponding with her sculpted main demonstrated an attention to detail that was lacking in Amethyst's version.
Two people that deviated from the rest of the group with little success were Princess Poppy and Salina. The first to break up the dichotomy of silver and gold was Poppy in a pop of metallic blue. However, with her past outfits it seems questionable whether Poppy is intentionally minimal or maybe unintentionally basic. The streamlined quality of the look is pleasing, but it just didn't feel special enough for a runway presentation. While Poppy may have done too little, Salina did too much. It's a shame, because she seemed to be the only person who used the metallic prompt to think beyond the obvious. Her attempt at a street light was too convoluted and unflattering. She needed to edit the look to make it more impactful. If she had found a way to raise the headpiece a little off her head and utilized a single street sign it would have worked better. Imagine her going down the runway in that silver bodysuit and a giant light above her head. She gets to the end of the runway, does a pageant point and from her arm drops a sign reading "EsTitties Blvd," as a reveal.
The challenge  
RuPaul unveils the final infomercials from each group before judging. Anetra's team proved to be the best, but they also benefited from going first. It was a well structured commercial and gave everyone just enough to do. Salina and Sasha were excellent as the protagonist and guide of the infomercial. Anetra had a perfectly written gag. Even Luxx and Marcia who had much smaller parts got an opportunity to show different sides of their personalities through their looks. Amethyst's group struggled partly from less defined roles for each performer. Some of their jokes were solid like Poppy's welcome to "Fa… Queer People," and the cheek filler. However, the facial joke that followed failed. While it was brought to a great conclusion with Loosey's Dolly Parton impersonation it all felt disjointed and uneven. Finally, the leftover group presented an underbaked and disorganized idea. The idea of an annoying straight girl accidentally entering drag heaven is an interesting concept, but there was no execution of the concept. While the sketch gave the spotlight to Sugar's bimbo persona, everyone else appeared annoyed they had to do anything. While Malaysia put in an effort, Mistress seemed checked out and Robin and Jax barely had lines. Like the runway, after three infomercials there was a lot of reputation between cosmetic surgery and death drop jokes.
The judging
After nine queens are announced safe, Sasha, Luxx, Amethyst, Loosey, Poppy, and Jax remain. The critiques of Sasha and Luxx are all positive. They love Sasha's professionalism and praise both her performance and look. Similarly, they fawn over Luxx. However, it would have been nice if they had gone more into her performance. The best part of Luxx was that she showed a good attitude and sense of humor that was missing last week. She was willing to play a smaller part, don a wig well below 40 inches, and she made it funny too. The remaining critiques felt a little questionable.
Representing Team Amethyst it felt like Amethyst took the brunt of the critiques, which might have not been totally fair. While Amethyst was a weak link on their team, it felt like the judges were pinning bad writing on her alone. In the workroom, it was clear that Amethyst didn't add much to the writing with Poppy and Loosey taking control. While they simply said that Poppy faded into the background, the critique that the blue humor didn't land felt like it should be more directed toward her and possibly Loosey, rather than Amethyst. Despite her involvement in the writing, Loosey gets by on her terrific impression of Dolly Parton, which while funny felt like it was just tacked on at the end. Furthermore, if anyone faded into the background during the challenge, wouldn't that be Aura?
Finally, representing the collectively worst team was Jax, singularly. It felt odd that Jax was the only one from their team to get a critique. Jax certainly didn't do well in the challenge, but it felt more like a total team failure than any individual. If anything, it's puzzling why the producers wouldn't have had both Jax and Sugar there for critiques to produce more drama from their personality clash. Loosey and Lux are both declared safe and Sasha earns the win after a classic Drag Race misdirection. Jax, who must have been the scapegoat for her team, is spared from slaughter with Amethyst and Poppy having to lip sync for their lives.
The lip sync 
OPTION 1: AMETHYST WINS
Amethyst and Poppy – both comedy queens who struggled with comedy this episode – battle each other in a lip sync for their lives to Diana Ross' "There Ain't No Mountain High Enough." There is an added pressure of lip syncing to RuPaul's favorite artist and the two queens give solid performances. Amethyst is dressed for the occasion with bouncy, voluminous hair and an equally voluminous robe. They both imitate Ross' performance style until Poppy breaks and adds more comedic elements and starts to give a more unhinged performance. She even goes to the back of the stage with the remaining queens. While Amethyst is declared the winner, Poppy certainly gave an energetic and memorable performance. In the end, it was written on the wall. In Untucked, Poppy, who revealed she thought about quitting drag before being cast, said she would be okay getting eliminated second. Perhaps the most blatant foreshadowing of the episode came when Poppy said "sorry losers" when she was picked for a team and RuPaul quipped, "Those words may haunt you."
OPTION 2: POPPY WINS
Amethyst and Poppy – both comedy queens who struggled with comedy this episode – battle each other in a lip sync for their lives to Diana Ross' "There Ain't No Mountain High Enough." There is an added pressure of lip syncing to RuPaul's favorite artist and the two queens give solid performances. Amethyst is dressed for the occasion with bouncy, voluminous hair and an equally voluminous robe. They both imitate Ross' performance style until Poppy breaks and adds more comedic elements and starts to give a more unhinged performance. She even goes to the back of the stage with the remaining queens. The move perplexes Amethyst who says she would normally do something comedic. However, this competition has got into Amethysts head and has her doubting her talents and her comedy. Just like her nose, Amethyst thinks she needs to change or hide who she is as a performer. In reality, all she needs is a little more time to refine her voice and to be more confident on what she has to offer. And she will.
Stray observations
Favorite line: "I died a local girl!?!"
What Michelle and RuPaul said about Amethyst's nose was beautiful. Yet it is funny how they don't extend things like that to people's makeup (Marcia) or padding (Amethyst).
Luxx is going to be the look queen of the werkroom with that Beetlejuice-inspired outfit.
watch avatar the way of water full movie
watch avatar the way of water full movie
watch avatar the way of water full movie
watch avatar the way of water full movie
watch avatar the way of water full movie
watch avatar the way of water full movie
watch avatar the way of water full movie
watch avatar the way of water full movie
---