According to the new co-heads of DC Studios, James Gunn and Peter Safran, there was never an official deal in place to bring Henry Cavill back as Superman for the DC Extended Universe. During a press conference to reveal the new extended plan for the DCU, Safran underlined how Cavill couldn't have been fired because he was never hired in the first place.
While things have been chaotic for a while at DC Studios, Cavill remained the most recognizable version of Superman for the past decade. Cavill even helped to kickstart the DCU in 2013 with the release of Zack Snyder's Man of Steel. A lot has changed in the meantime, with Zack Snyder being pushed away by Warner and Walter Hamada taking over the task of reorganizing DC's slate of theatrical releases. As a result, Cavill remained largely outside of the DCEU since the production of 2017's Justice League—that is, until he was brought back for the end-credit scene of Black Adam.
Cavill's appearance as Superman sparked the flame of hope in fans' hearts, as everyone saw Black Adam's end-credits scenes as a promise. In addition, Cavill decided to officially announce his return to the role in October before Gunn and Safran took over DC Studios. Unfortunately, more than a month before revealing their master plan for the DCU, Gunn used his social media accounts to tell fans Cavill would not be back as Superman. The new DCU would actually hire a new young actor to play the Man of Steel and focus on the hero's adventures long before he joined the Justice League. The news took everyone by surprise, and ever since, there has been a legion of fans accusing Warner Bros. Discovery of firing Cavill.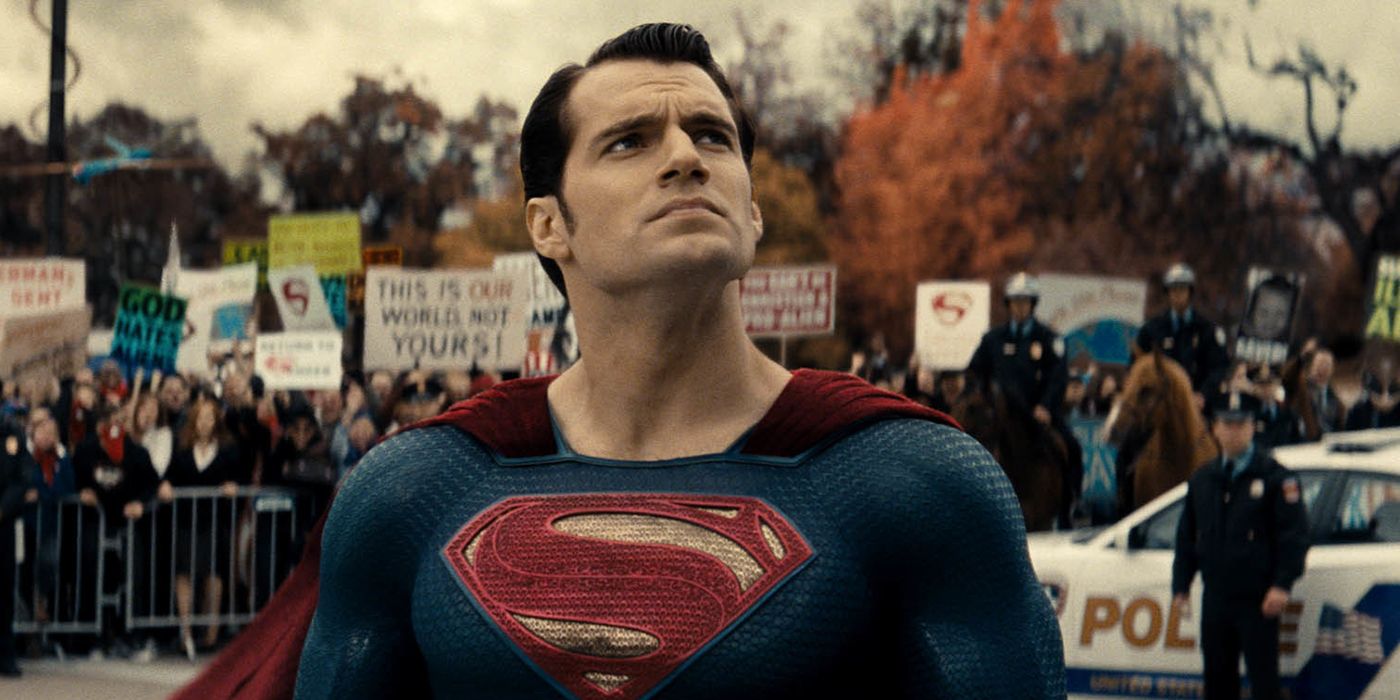 RELATED: 'The Batman' Sequel Will Keep Bruce Wayne as the Focus Says Matt Reeves [Exclusive]
During the press conference to reveal the new DCU plan, Gunn clarified that, "It's also important to say that Henry Cavill was not fired. Henry was just not hired to be Superman in the Superman movie. There was never a deal there for another movie. And that's not what it was."
That corroborates early reports that Cavill might have jumped the gun after discussing his Superman future before signing any contract. And while some people can be angry at Warner Bros. Discovery executives for not keeping their word, the most critical Hollywood rule is to get everything in writing. It's also worth mentioning that any discussion about Cavill's return happened before Gunn and Safran took over the DCU and were tasked with revamping everything.
When Is the Next Superman Movie Coming to Theaters?
The press conference wasn't just about mending broken fences but mainly about painting a new and bright future for DC fans. For instance, Gunn and Safran also revealed a new Superman movie coming along the way, Superman Legacy. Gunn is writing the script for Superman Legacy, although it's uncertain if he'll direct it too.
Superman Legacy is set to fly into theaters on July 11, 2025.
Find out more about everything DC announced today, from a new Superman movie to The Brave and the Bold.