Vin Diesel has shared new Riddick 4 concept art, teasing a thrilling action sequence from the planned sequel. Diesel's Richard B. Riddick, a murderer turned antihero, first made his debut in David Twohy's 2000 sci-fi film Pitch Black. The character continued with his own franchise, returning for 2004's The Chronicles of Riddick. However, that installment received a larger budget and ultimately underperformed, leading to a nine-year hiatus, with 2013's more modesty budgeted Riddick bringing the character back and scoring both better reviews from critics and audiences alike and bringing in over double its budget.
As development continues on the film, Diesel took to his Instagram to tease Riddick 4, sharing concept art that sees him in action.
The actor has previously shared elements of the film, like pictures of the script and storyboards, letting fans know the film is in development with the title Riddick 4: Furya. However, Diesel has been hinting at the movie since 2019, with audiences still getting bits and pieces, though the new art shows fans that Riddick 4 is still in the actor's plans.
Related: The Riddick Spinoff Show Merc City Explained (Will Vin Diesel Appear?)
Everything We Know About Riddick 4: Furya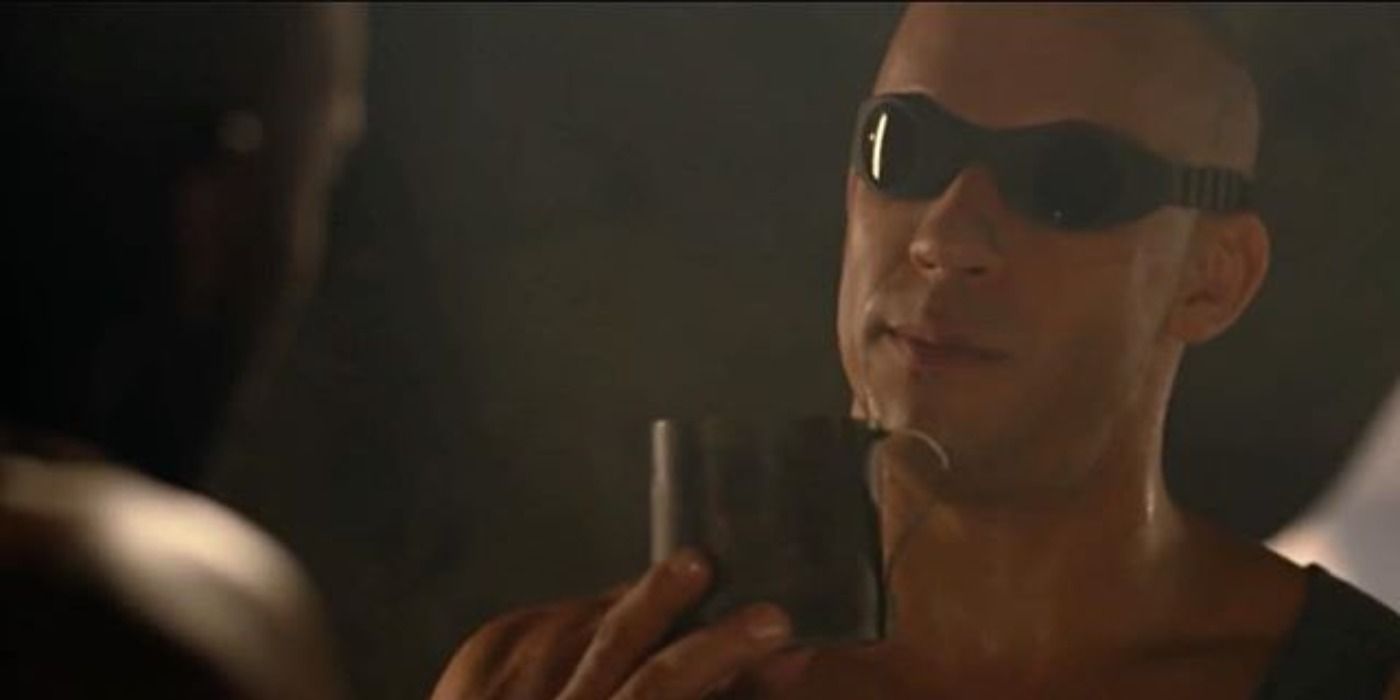 In the decade since Riddick hit theaters, Diesel has been steadily working on such films as the Fast & Furious franchise, with him currently hard at work on Fast X. However, Diesel made a deal years ago to retain the rights to Riddick for his continued participation in the Fast & Furious films, meaning as long as he can secure financing, Riddick is his to do with as he pleases. While the Riddick franchise is not his most critically acclaimed or highest-grossing, it does have its fans, who have eagerly awaited the fourth film, with Diesel teasing it for years.
As shown by a photo of the script cover page that Diesel previously shared on Instagram, it's known that the working title for the next sequel is that of Riddick 4: Furya. The title Furya hints at his home planet, which was said to be destroyed by the Lord Marshall, seemingly implying that Furya may still exist, or audiences will get further backstory on the world, helping elucidate facts about Riddick. The story could also see Riddick discover other surviving Furyans, giving him a better sense of self and where he comes from, a plot previously teased in the final moments of 2013's Riddick.
Riddick 4 is set to star Diesel in the title role, as well ass seeing the return of David Twohy. Twohy wrote and directed all three films in the franchise, with the fourth installment being no different. Little else is known about the film, including the potential returns of any other cast members, since it is still in the development phase, as well as no release date being given at the time of writing. While audiences await further details on Riddick 4: Furya, they can revisit the first three films available to stream on Peacock and HBO Max now.
Next: Riddick's Home World Furya Explained (Why It Was Wiped Out)Source: Vin Diesel/Instagram