Citadel: Diana First Look; Priyanka Chopra's spyverse teases new Italian series featuring Matilda De Angelis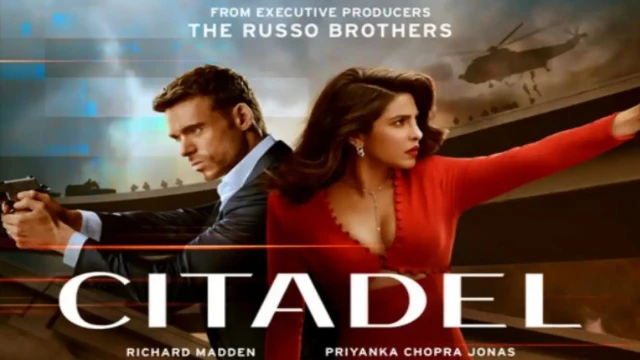 Citadel
Citadel has been renewed for Season 2 after the immense success of the first one. Prime Video has announced the name of the exciting chapter of the series. The new chapter of the series will be titled Citadel: Diana, with Matilda De Angelis as the lead.
Citadel: Diana first look
The end of Priyanka Chopra and Richard Madden's Citadel marks the first chapter of the Spyverse global franchise. Prime Video has given us the first image into the next chapter of the series, the post-credits teaser of Citadel: Diana is featured in the finale of Season 1. Citadel: Diana will star Matilda De Angelis as the lead, and the teaser gives us a glimpse into the excitement that is yet to come. 
The identity of the mole that betrayed the Manticore gets revealed in the series finale; after gripping turns and huge twists, the events alter throughout the Citadel Spyverse.
ALSO READ: Is Priyanka Chopra's Citadel renewed for season 2 with Joe Russo as the director? Details inside
When will Citadel: Diana release?
Citadel: Diana was locally produced, created, and filmed in Italy. The filming of the series was wrapped earlier this year. The series is set to debut in 2024 and will exclusively stream on Prime Video in over 240 countries and territories. 
The cast of Citadel: Diana will include Matilda De Angelis include Lorenzo Cervasio, Maurizio Lombardi, Julia Piaton, Thekla Reuten, Daniele Paoloni, Bernhard Schütz, and Filippo Nigro. Citadel: Diana is directed by Arnaldo Catinari and developed by Alessandro Fabbri, who is the head writer and wrote the series along with Ilaria Bernardini, Laura Colella, Gianluca Bernardini, and Giordana Mari.
Trailer for Citadel:
The official description of the series reads, "Eight years ago, Citadel fell. The independent global spy agency—tasked to uphold the safety and security of all people—was destroyed by operatives of Manticore, a powerful syndicate manipulating the world from the shadows. With Citadel's fall, elite agents Mason Kane (Richard Madden) and Nadia Sinh (Priyanka Chopra Jonas) had their memories wiped as they narrowly escaped with their lives. They've remained hidden ever since, building new lives under new identities, unaware of their pasts. Until one night, when Mason is tracked down by his former Citadel colleague, Bernard Orlick (Stanley Tucci), who desperately needs his help to prevent Manticore from establishing a new world order. Mason seeks out his former partner, Nadia, and the two spies embark on a mission that takes them around the world in an effort to stop Manticore, all while contending with a relationship built on secrets, lies, and a dangerous-yet-undying love."
ALSO READ: Did you spot Varun Dhawan's special appearance in Priyanka Chopra's Citadel? Details REVEALED
watch scream 6 full movie free
watch scream 6 full movie free
---